Solace enables enterprise data grids by efficiently moving data between in-memory databases and other assets around the world.
Managing the flow of big data and event streams requires the efficient collection and distribuation of information across LANs, WANs, clouds and the Internet of Things.
The availability of new technologies such as in-memory databases, big data analytics and real-time CEP are leading many organizations to use data grid architectures as a way of accelerating, optimizing and scaling their IT infrastructure.
Enterprise data grids improve the performance of application services and give businesses an agile architecture so they can quickly create new revenue generating services, and monetize their information assets.
The diagram to the right shows the architecture and components of next-generation enterprise-wide infrastructure.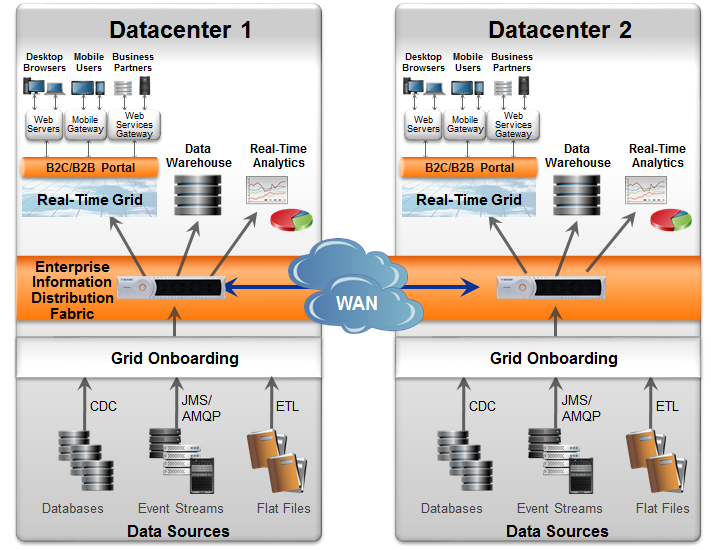 Consolidating Information and Achieving Next-Generation Application Performance with Enterprise Data Grids