Solace enables communications service providers to dynamically provision, deliver and bill for next-generation content and services.
OSS/BSS Infrastructure
Solace can improve the performance and reliability of the data movement infrastructure that routes real-time information through your mission-critical OSS/BSS systems, while simultaneously improving its performance, scalability and stablity.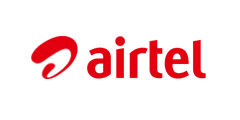 "We get an effective, scalable and performant messaging system in one offering from Solace's platform: one that meets a wide range of our messaging requirements and the leading edge pricing execution technology we are building."
Infrastructure as a Service
To offer IaaS, communications service providers need to deliver reliable, high-volume queuing, messaging and related services that can scale to extremely high volumes. They also need to provision and bill for these services across many customers, and be able to quickly scale, up or down, to meet changing requirements across an unpredictable set of customers.
Solace supports high-speed messaging, message queuing, content routing, and content distribution in a reliable and easily repeatable form factor. Solace's hardware supports multi-tenant deployments, conveniently matching the business model of IaaS/SaaS providers.