Cloud Expo Europe is the largest exhibition dedicated to cloud experts in France, connecting you with the best technologies to refine your digital mechanics to suit your organization's needs. Consult best practices at specialized conferences or product presentations with Cloud, DevOps, Cybersecurity, Big Data, and AI experts.
Take advantage of free admission and check out DevOps Live, Cloud & Cyber Security Expo, Big Data & AI World and Data Centre World.
Meet our wonderful team at our speaking sessions on November 16th and 17th and at our booth on the show floor.
How can event governance help you monetize your data?
Nov 16th, 2022 from 11:30 – 11:55am, Cloud Expo Theatre 2
Aomar Bariz, Sales Engineer at Solace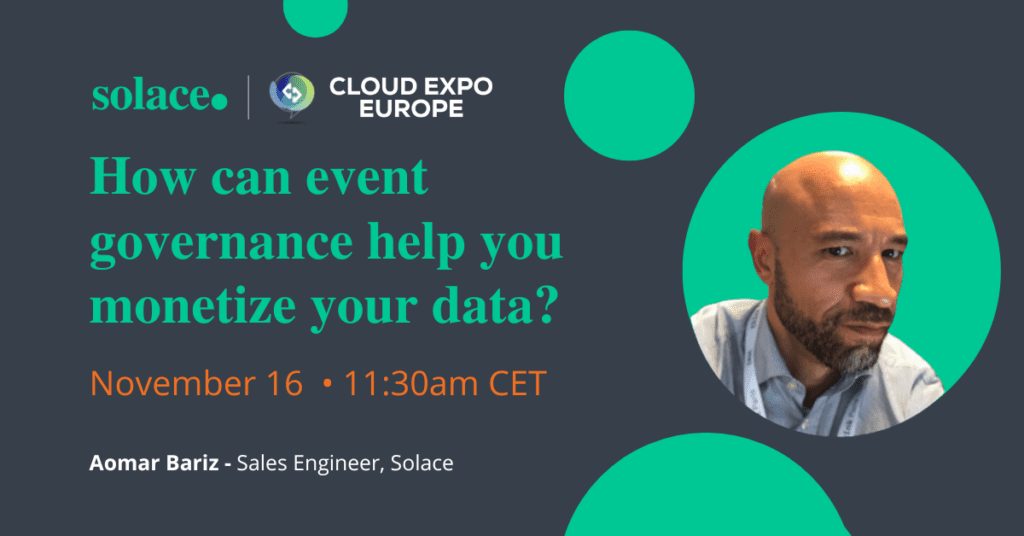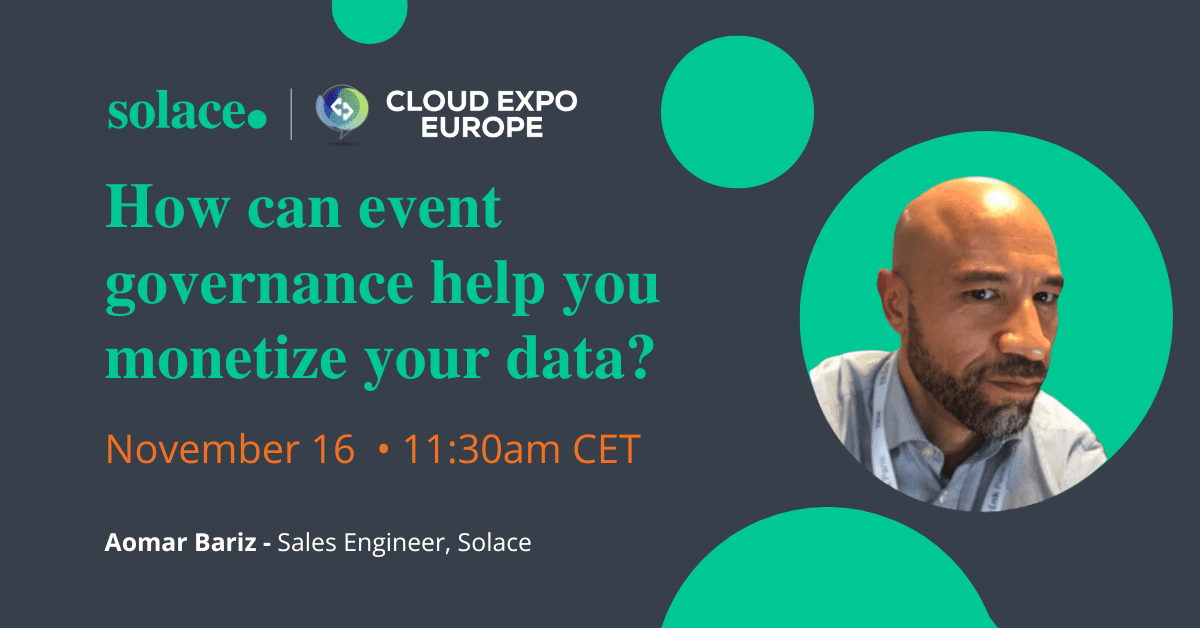 How can Event Mesh help you deliver real-time connectivity across hybrid and multi-cloud architectures?
Nov 17th, 2022, from 10:50 – 11:15am, Cloud Expo Theatre 1
Sales Directors Alexandre Paul and Thomas Manson at Solace