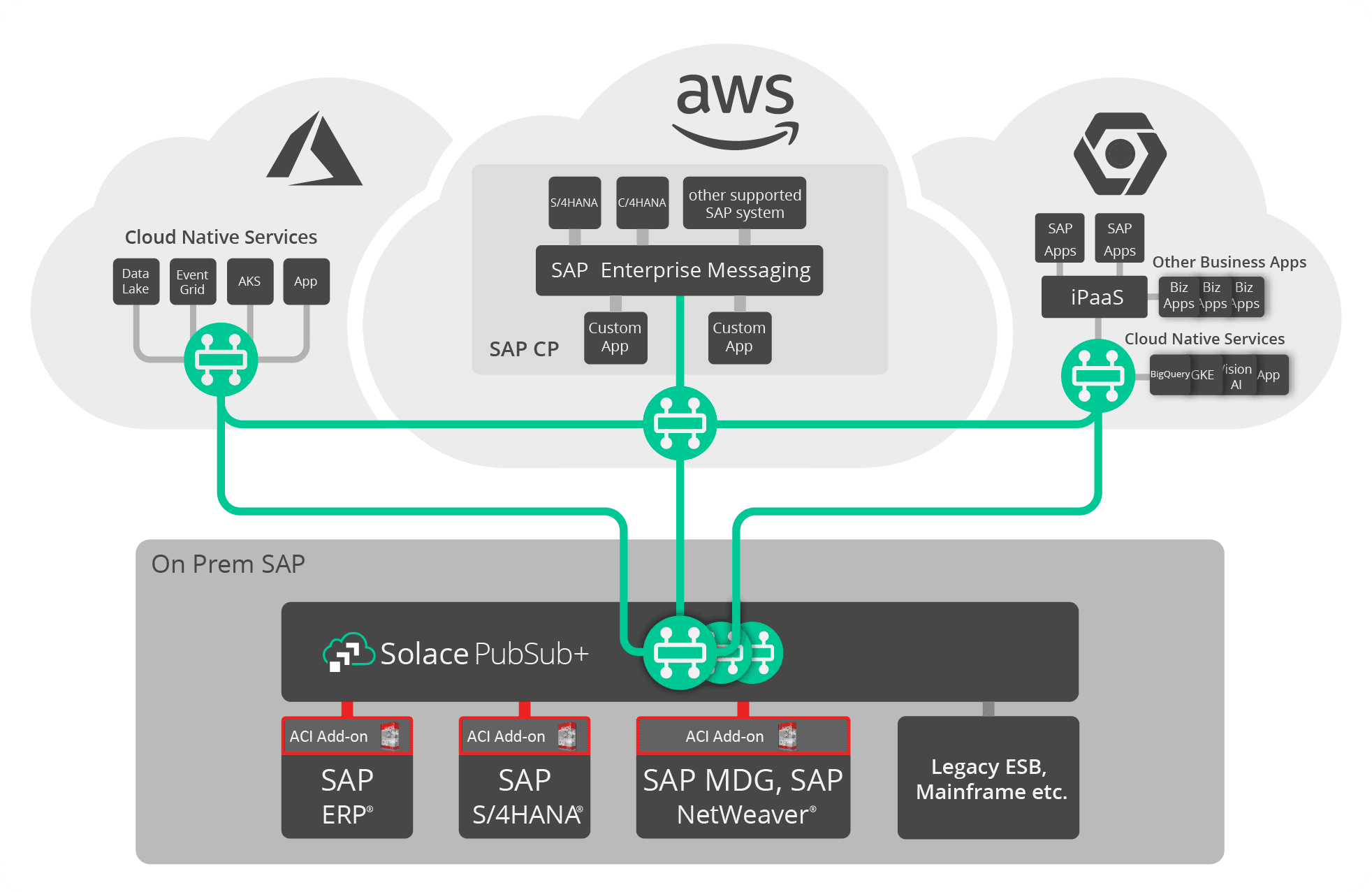 Why PubSub+ Event Broker?
Event brokers can be connected to create an event mesh that spans environments and regions (uniformity in technology across cloud, software, and appliance versions of the broker).
Dynamic event streaming moves events from origin to destinations via the most efficient route possible.
Supports multiple patterns (publish-subscribe, queuing, streaming, request-reply), and open standard protocols and APIs (JMS, AMQP, MQTT, REST/HTTP, WebSocket).
Enterprise-grade performance, reliability, scalability and security.
Centralized management and governance.
Why ASAPIO Cloud Integrator?
Runs embedded on SAP systems and retrieves data natively (vs. an iPaaS with connectors that can only access what is exposed by APIs).
Native triggers push events to PubSub+ Event Broker/event mesh in real-time, with minimal system load.
Massive data pushes via multi-threaded channels (vs. many individual pull requests via REST).
Aggregated data replication with low system performance requirements; only trigger a communication if there is something to be distributed.
Security, logging and application management is maintained by the underlying SAP system. No separate server required.