As a resident of the "Little Red Dot" city/state of Singapore I've grown accustomed to seeing innovation reshape infrastructure at a very fast pace. With a prime minister who can code a Sudoku solver in C, it's not surprising that Singapore is at the leading edge of the Smart City / Smart Nation movement. As a programmer myself, it's fascinating to see firsthand how this focus on connectivity, information and automation is improving the way we live our lives, and to imagine the endless possibilities.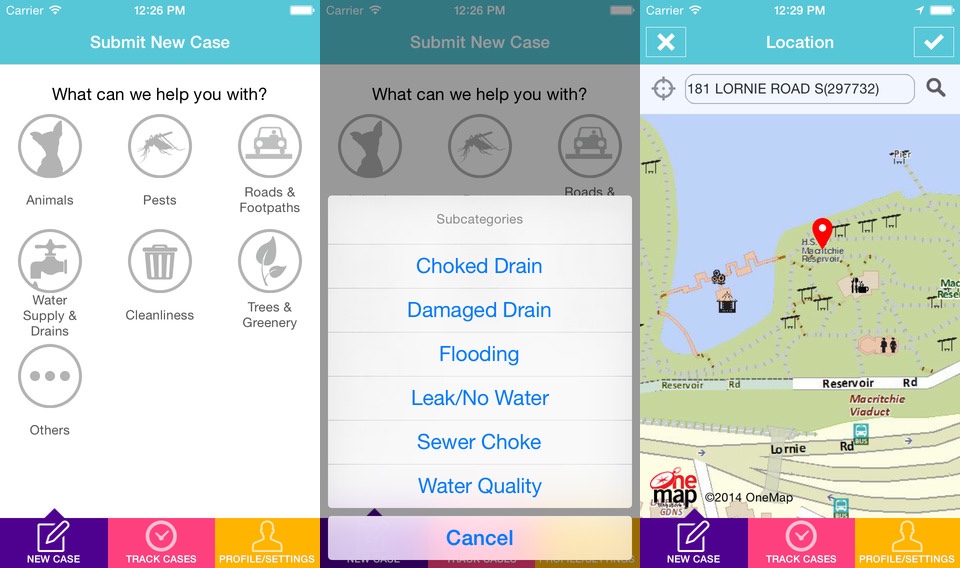 For example, a few weeks ago I noticed a new app called OneService from the Municipal Services Office for reporting all sorts of problems – plumbing, potholes, electricity, littering, pets, etc. Such "Fix my Whatever" applications don't just make it easy to notify the authorities of issues, they enable digitized reporting so agencies can effectively track their own responses and escalate situations as necessary. As you add real-time data and analytics to the mix, they should be able to aggregate individual reports and factor them into their understanding of the current condition of pipes, roads, equipment, etc. Preventive as well as predictive maintenance have never been more doable than now.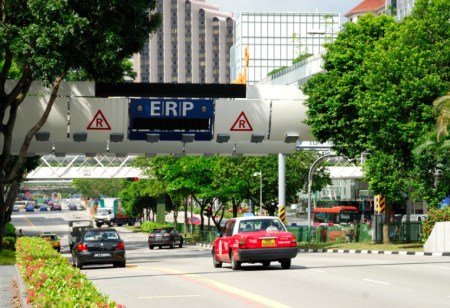 Another example is a recently announced effort to upgrade Singapore's Electronic Road Pricing (ERP) system, one of many initiatives of the Land Transport Authority's Smart Transport program. Singapore was the first city in the world to implement congestion-based dynamic ERP as a way to keep traffic flowing. This is doubly exciting to me because Solace is part of this upgrade and I've personally been involved with our partner NCS with the planning and implementation.
As part of Singapore's Next Generation ERP system, all vehicles will be equipped with an on-board device that leverages GPS to transmit real-time position, speed and more. Real-time alerts will notify drivers about congestion and suggest alternate routes. Those of us living here won't have to use parking coupons for street parking anymore – fees will be charged automatically based on where we park for how long. As a driver I'm sure it would mean that I will follow the rules more closely.
And that's just the beginning of Singapore's impressive array of "smart" initiatives. Multiple agencies are embracing the Internet of Things to automate activities and monitor the equipment, infrastructure or people they're responsible for.
When all this data is collected, correlated and streamed to real-time and after-the-fact analytics engines (Lambda architecture), the possibilities will be amazing. For me personally, it's great to be a consumer of these services, and to be involved in some of these projects. I can finally explain to my sons what I do and although it might not be as cool as a being a firefighter or a soldier, at least they now understand that my job isn't just about typing on my laptop or attending meetings.
Singapore, the Lion City may be justifiably getting the lion's share of Smart City press these days, but the same kind of change will be coming to major cities around the world quickly. In fact, the World Cities Summit is happening this week in Singapore, with smart city leaders from many countries all here to learn the lessons of Singapore's early experience. It's a great time to be a technologist!
Update:
On October 13, 2016, Sumeet Puri presented on Singapore's smart city initiatives from his perspective as both a resident of Singapore, and an architect of some of the smart city services. Over 200 people came out to hear Sumeet's insights and based on the conversation afterwards, it was very well received. Here are links to watch a recorded version, or see Sumeet's slides.