With Solace technology being used more and more alongside open source products, and with open standard protocols, we've been hard at work expanding our interoperability with complementary technologies to give our customers maximum choice and help them avoid vendor lock-in.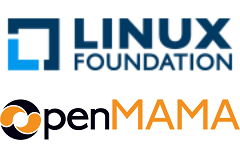 Earlier this year, we announced support for MQTT, an OASIS standard protocol within the Internet of Things, and support for REST as a first class messaging protocol. We've also worked with clients to connect Solace with Flume, Spark and Storm as means of  gathering data across the enterprise and making big data more real time.
This week, we were part of two more announcements that highlighting this effort:
On Tuesday the Linux Foundation announced their newest members, including Solace, CloudLinux and MariaDB. The Linux Foundation is at the heart of much of the open source movement, and we look forward to participating in the growth and adoption of these technologies.
Today, the OpenMAMA project, hosted by the Linux Foundation, provided an update on progress in 2015 announcing a new advisory group within OpenMAMA, that Solace had joined the OpenMAMA Steering Committee, and the availability of a new open source bridge to and from Thomson Reuters Enterprise Platform (TREP).
The Linux Foundation is the gold standard for promoting open technologies on the ubiquitous Linux operating system, and within financial services OpenMAMA is the most widely supported open source effort that's rationalizing the maze of market data standards. We're very pleased to be an active participate in both of these groups and look forward to including, integrating and contributing to these efforts.