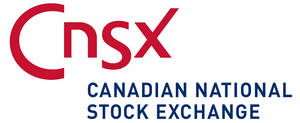 Today, we were excited to announce the addition of the Canadian National Stock Exchange (CNSX) to our list of public customers. CNSX is an innovative, all electronic exchange in Canada that offers listing services for Canadian companies, along with low latency trading services through its Pure Trading ATS. Solace technology will be at the core of CNSX's business, responsible for enabling the delivery of market data to end customers. CNSX joins a growing list of Solace's exchange and ATS deployments around the world.
I could tell you why CNSX selected Solace, but think it's better to let them tell you in their own words. CNSX's VP of Corporate Development Richard Carleton spoke with the media about today's announcement and its impact on their business. Here are some of the best soundbytes from today's coverage.
According to CNSX VP of corporate development Richard Carleton, the exchange group currently has some 800 customers taking market data services – driven from its Nasdaq OMX-supplied exchange systems. Because the feeds use TCP/IP communications, "measurable latency" currently exists in disseminating data. That latency will be "eliminated" by offloading the communications processing to the Solace appliances, suggests Carleton. As well as addressing latency issues, the appliances will allow CNSX to maintain peak data rates from its exchange systems, and have the appliances take care of "slow" receivers, by buffering individual data streams.
An advantage of TCP is guaranteed message delivery, though it starts to queue messages if a consuming application slows down. "And if two or three people start to have issues, data can start to back up and create issues for other clients… so pushing that load onto Solace means we have a dedicated box to handle things like retransmissions, " he says. "Once we've pushed this job onto the Solace infrastructure, we are confident that the increase in capabilities and capacity will be dramatic, and that we will be able to handle many additional customers and increases in messaging rates." (Inside Market Data: CNSX Taps Solace for Data Distribution, login required)
The middleware will take messaging functions off CNSX' trading systems, increasing capacity and speed. The change also will mean no interruption of service to the venues' clients. "The beauty of the solution is that the impact on our downstream clients will be minimal, '' said Richard Carleton, vice president of corporate development at CNX Markets. Customers will not need to make any changes to their applications, to accommodate the switchover.
For our part, we are very pleased to have CNSX as a customer. They bring the same kind of ambitious and creative approach reshaping the exchange market that we bring to reshaping the middleware market. We look forward to many years of successes together.