Solace has been on a roll lately, with accelerating growth and a solidly profitable business. Yesterday we made ten product and strategic announcements as part of an initiative called Open Data Movement that lets us address many more business problems, more fully. At the same time, we unveiled a new look, logo and website. Three things to celebrate? Sounds like we need to have a party!
Last night, we rented the ultra-hip Devil's Canyon Brewery in San Carlos California and invited many of our local customers, partners, investors and friends of the company to join us to mark our transition from plucky startup to established leader in our space.

But first, some business…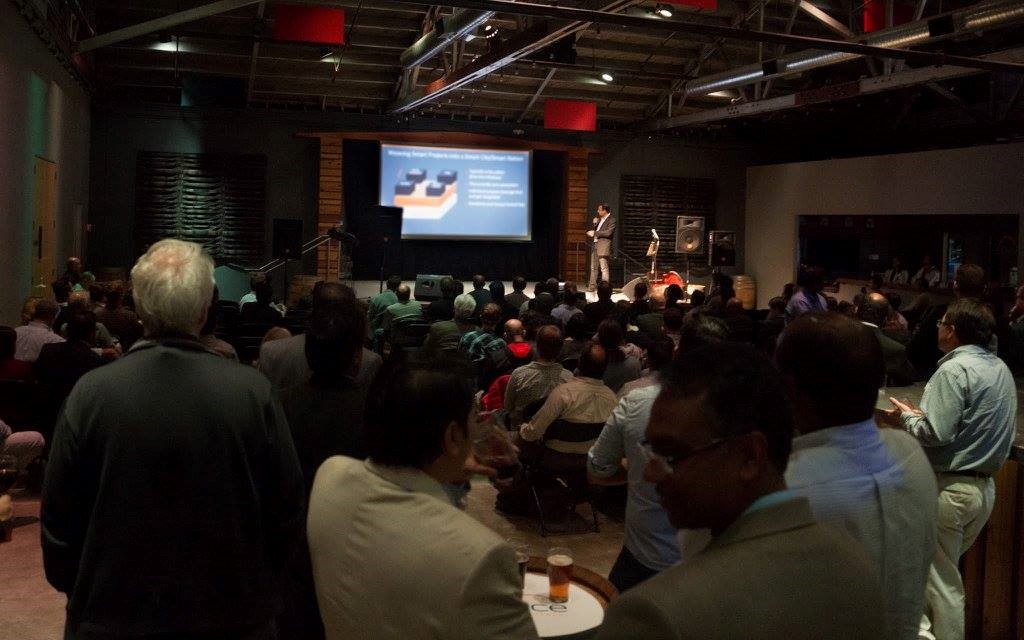 Before the party we sponsored a meetup at the same venue hosted by the IoTD Meetup Group, a local community of several thousand people interested in all things IoT. Sumeet Puri presented on Singapore's smart city initiatives from his perspective as both a resident of Singapore, and an architect of some of the smart city services. Over 200 people came out to hear Sumeet's insights and based on the conversation afterwards, it was very well received. Here are links to watch a recorded version, or see Sumeet's slides.
Then, let's get this party started!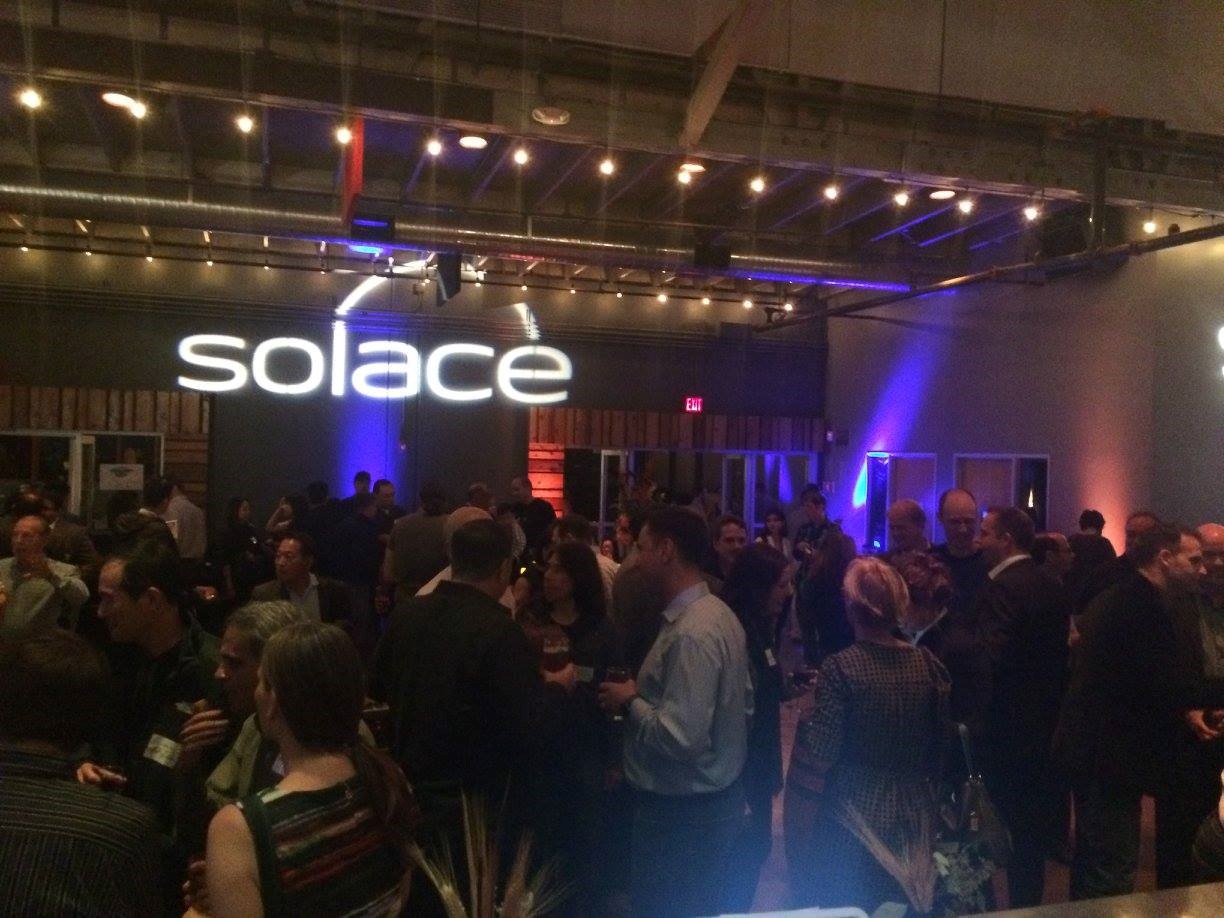 As the meetup wrapped up our guests arrived, the spotlights went on, and the live music started. It was very satisfying to see the smiles on the faces in the room as we extended an earnest thank you to all the people who've helped us become the company we are today.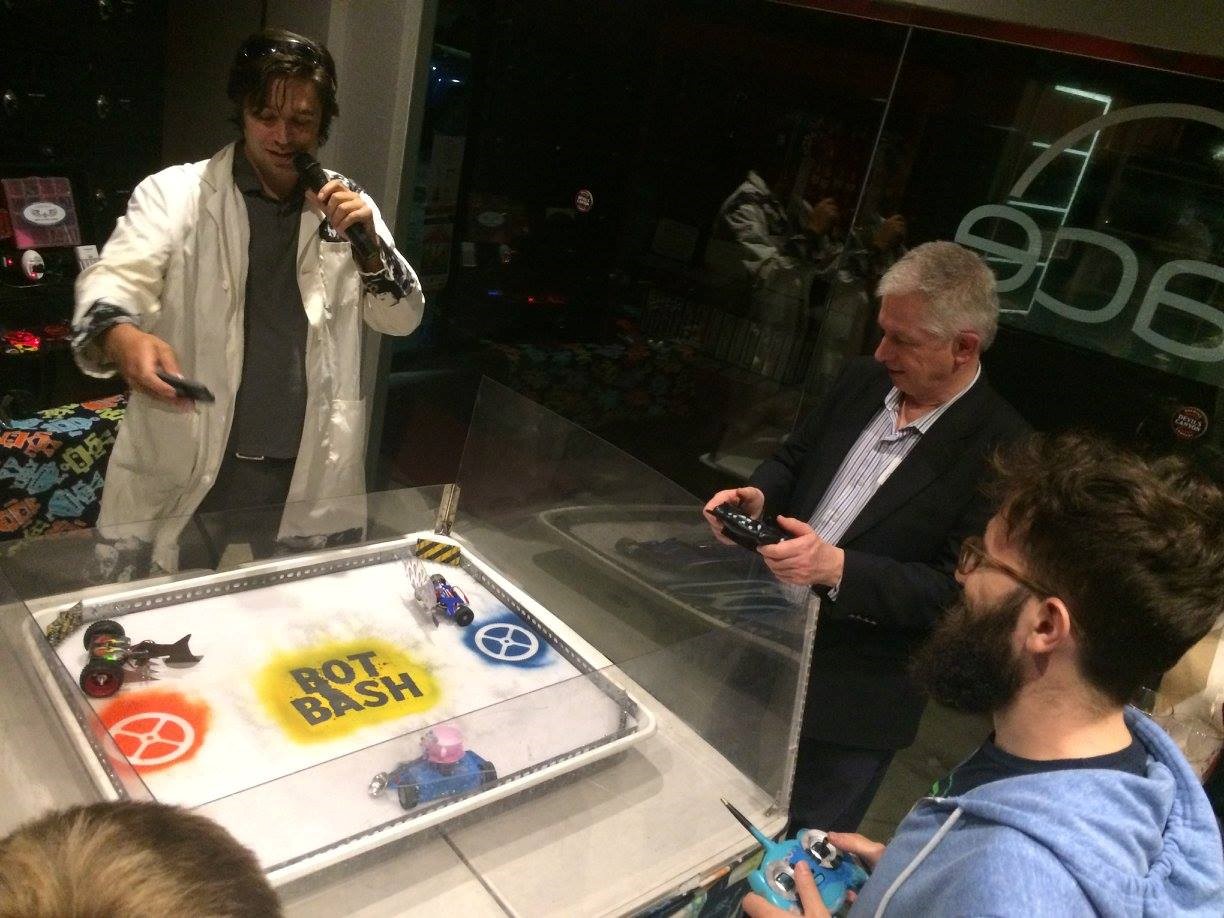 At peak there were about 275 people enjoying great food and award-winning beer, sharing stories with friends old and new, listening to Richard Kubec bring it on the guitar, and challenging each other in the Battle Bot arena.
A big thank you to those that came to our party, and also to the many more people around the world who weren't able to join us in Silicon Valley. Thank you all for helping us build a company we're proud of – one that is making a real difference in how our customers compete in the marketplace, and how entire industries are evolving. It's humbling and satisfying to see how far we've come, and we thank you.
We're back to work now, building "what's next" for data movement, but we'll always remember that awesome October evening in San Carlos!