On November 17th Northern Trust hosted the inaugural Solace User Group meeting in Chicago. The meeting was quite well attended, with over 40 folks present.
Kicking things off for the evening was Sameer Manelkar, Manager, Enterprise Middleware Service, Northern Trust. Sameer talked about the challenges Northern Trust is facing with their current messaging solutions including HA and DR, complexity, cost and the need to innovate. He went on to discuss the intricate architecture that Northern Trust has and how Solace technology has changed the nature of messaging for the company. Q&A made it clear that the talk resonated with the attendees, and showed that Sameer and Northern trust understand messaging and know the value of Solace quite well.
Solace CTO Shawn McAllister followed Sameer by giving a strategic roadmap update, talking about how the market is changing and growing for open data movement, and discussing some new innovations and solutions Solace recently announced. The discussion of cloud environments, in particular of the hybrid cloud, were the highlight, with attendees taking notes on how open protocols could be used to move data from public to private to enterprise infrastructures.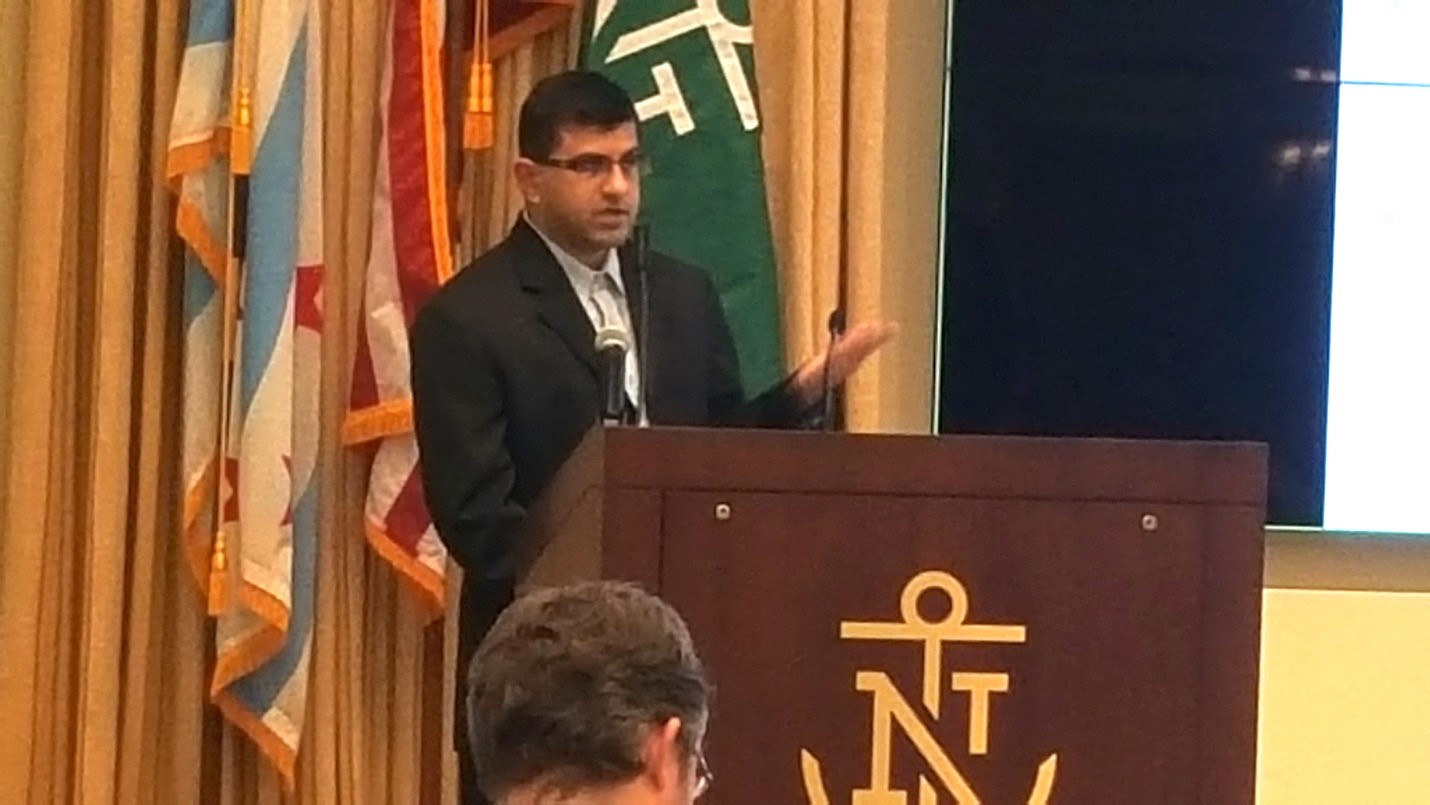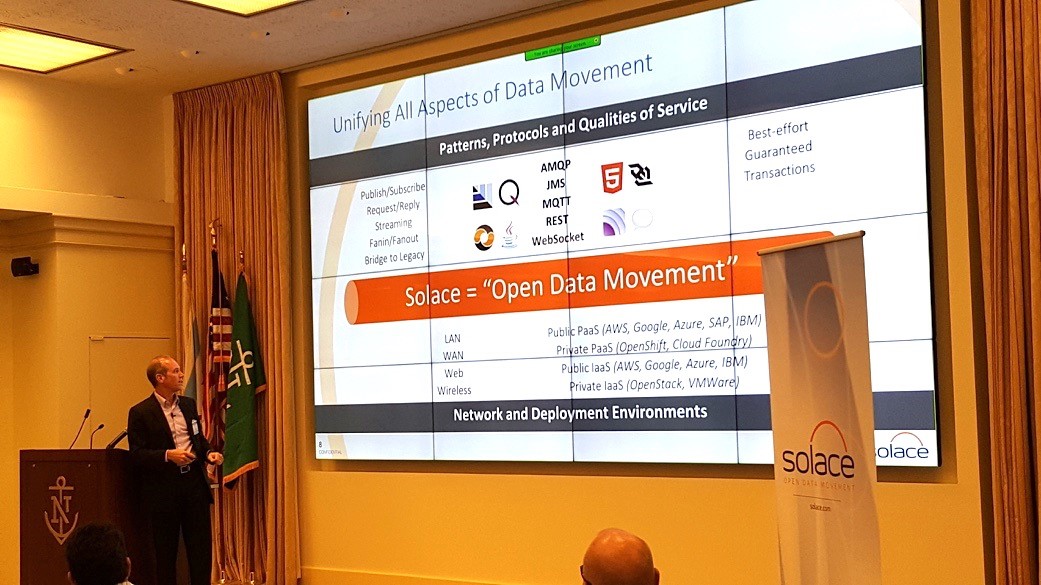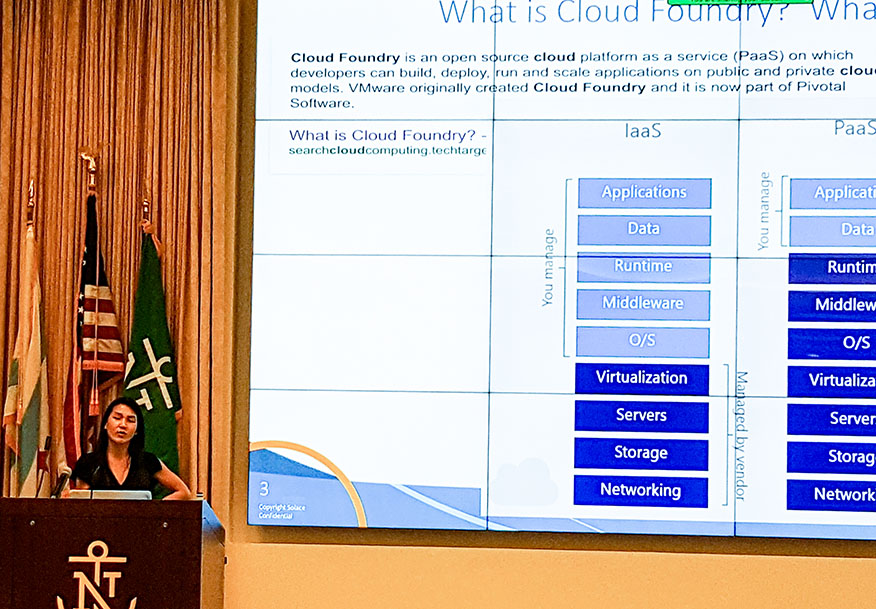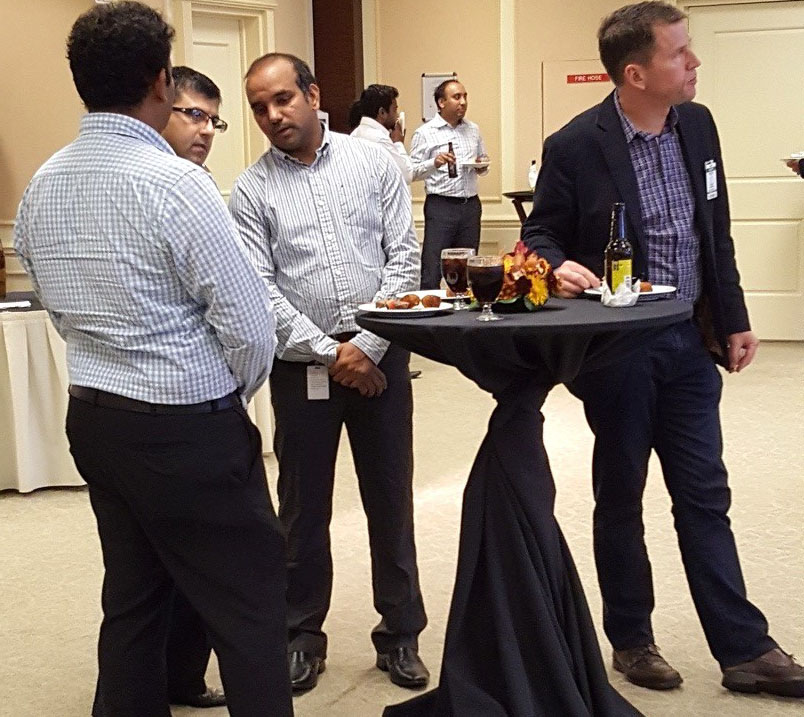 Emily Hong, Sr. Sales Engineer for Solace, capped off a memorable event by demonstrating the new Solace Messaging for Pivotal Cloud Foundry tile. Emily explained the nature of IaaS, PaaS, and SaaS, and showed the ease and importance that Solace messaging brings to this excellent PaaS environment.  Emily then finished up with a demonstration of horizontal scaling of aggregated microservices using Solace messaging in Cloud Foundry that highlighted the flexibility of the cloud and the capabilities that Solace brings for data movement.
Finally, the evening ended up with food, drinks and networking. While it might have been our first user group meeting in Chicago, attendees were already asking when the next one would be — always an indication of a successful event. Thanks for joining us and we'll see you again next time.