During the keynote at this year's SAP TechEd in Las Vegas, Björn Goerke, EVP of SAP Products and Innovation arrived on stage through a puff of smoke in the iconic DeLorean from the Back to the Future movies. The premise was that on his way to 2026 he had accidentally landed in 2016 and needed to generate enough energy to jump forward 10 years.
He proceeded to show a wide range of new SAP HANA cloud and development technologies as part of a scenario revolving around accessing Nevada's unused Solar Power. He used SAP HANA and HANA Vora to pull together access to 1.19 gigawatts of energy – but as any back to the future geek knows you need 1.21 gigawatts to travel through time.

Crowd Participation – Shake it Up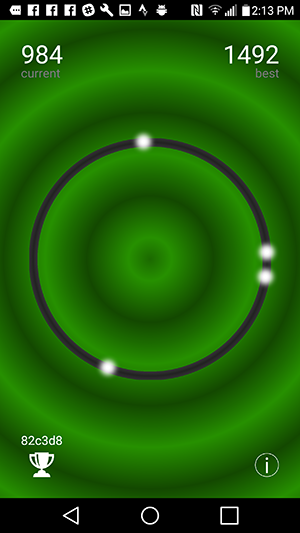 That's where the crowd came in. To show off their messaging-as-a-service within SAP Cloud Platform, Björn had audience members download an app that converted energy from shaking their phone into the final 20 megawatts of power he needed to get back to the future. Each shake generated a message to the SAP HANA systems, and at peak about 1, 500 people in the audience were generating over 20, 000 message per second, ultimately solving his problem.
The image at right shows a screenshot from the SAP Accelerometer app with generated wattage totals based on the intensity of your shaking. You can find it in the Google Play and Apple IoS store. Try it, it's fun!
Translating Shakes into Messages
The demonstration was a fun way to show real-time data flowing from a ballroom in Las Vegas, and online viewers around the world, to a datacenter in Germany, then into an SAP HANA dashboard that tallied the number of shakes per second.
We were excited to work with SAP on setting up the demo, which uses Solace within the SAP HANA Cloud Platform to handle and buffer all the messages. If you want to learn more, you can watch this video of Denis King of Solace and Martin Bachmann of SAP discussing the demo and SAP's plans with regards to messaging.
Thanks to SAP and the thousands of developers who gathered in the desert last week. We enjoyed meeting you, talking SAP technology and shaking things up!