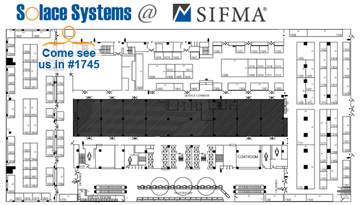 In the financial services industry, SIFMA's annual Technology Management Conference & Exhibit (this year from June 23-25) is the biggest trade event of the year. Anyone who's anyone comes by for at least a day to see what's new, network, and find out where the friends they haven't seen in a year are working.
If you're coming to SIFMA, please stop by and see us. We've been hard at work on some new technologies, and will be announcing some new partnerships as well.
You can find us in booth #1745 on the Rhinelander (main) show floor.