We're excited to announce a recent expansion of our partnership with SAP focused on SAP Event Mesh. This will help businesses that use SAP solutions to create and leverage event-driven architecture (EDA) for both SAP and third-party solutions. Most importantly, SAP and Solace will help businesses benefit from a broader set of capabilities including enhanced event streaming, management, and monitoring capabilities that enable EDA across cloud, on-premises and IoT environments.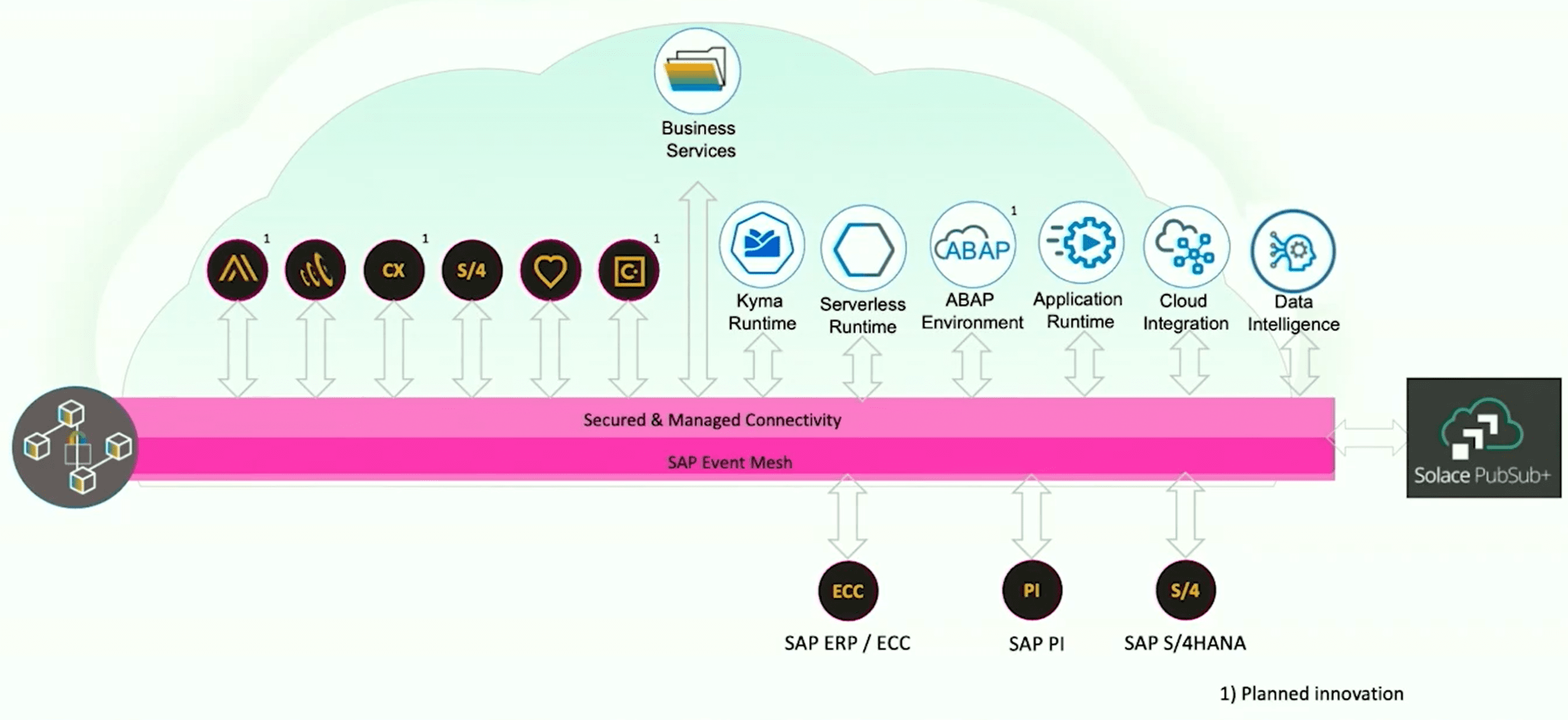 The partnership further demonstrates Solace and SAP's shared vision for the power and potential of events that run on SAP technologies. Businesses using SAP Event Mesh will have the ability to create, manage, and govern global event meshes that can stream a wide variety of digital events across public clouds, virtual private clouds, data centers, and the internet of things.
These capabilities can also help them visualize and respond to events flowing across business processes, including supply chains, product lifecycles, human resource processes, and more. Enterprise architects and developers can access tools to design, manage, discover, and share events within and across application domains so they can work more collaboratively and efficiently in designing events and event-driven applications.
"Event-driven architecture is becoming critical to enterprises across all major verticals as they work to become more real-time in their operations and customer interactions," said Martin Bachmann, Product Management, SAP Event Mesh. "Businesses want an easy way to enable real-time, event-driven communication among all their SAP and third-party applications, and we are pleased to expand our partnership with Solace, a proven leader in this space, to help make that a reality."
It's great news for our joint customers. As the head of integration from a global pharmaceutical company noted, SAP S/4HANA® presents a great opportunity to modernize their enterprise integration capabilities to support current and future use cases, especially use cases that demand real-time, event-driven data movement between core SAP ERP applications and cloud-native services. Like us, they are excited by the new possibilities from Solace partnering with SAP to make event-driven data movement and integration even easier to deploy and manage.
Through our partnership with SAP, we look forward to accelerating customer adoption of EDA and helping to make businesses successful in realizing the benefits of reliable, real-time connectivity across their diverse applications. Please contact us for more information.