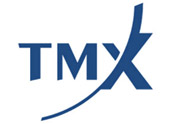 Earlier today, we issued a press release announcing that TMX Group has deployed Solace as a core technology within their exchange trade plant. TMX Group is a holding company that includes two of Canada's major equity and derivatives exchanges — Toronto Stock Exchange and the Montreal Exchange — as well as a variety of other asset trading services, including the TSX Ventures Exchange and the Natural Gas Exchange.
Solace was implemented to disseminate data from the primary trade plant to market participants with very low latency. Solace has been working with TMX Group since early 2010, and the system has been in production for several months.
We are very pleased to add a world class organization like TMX Group to our public list of customers.