Customer VPC deployments in AWS, better TLS certificate management, PubSub+ Cloud system status monitoring, and more.
Using PubSub+ Cloud keeps getting easier, and the feature set is growing by leaps and bounds. Here's a quick overview of what's new in November:
Customer VPC deployments in Amazon Web Services
Improved TLS certificate and authentication management
System status monitoring
Let's take a closer look at each.
VPC deployments in Amazon Web Services
We are excited to now support deploying and managing PubSub+ brokers in your Amazon Virtual Private Cloud (VPC). This really increases the flexibility of the centralized PubSub+ Cloud management console and enables enterprise customers to deploy their messaging services exactly where their applications are running. Contact us if you'd like more details or to enable this capability in your account.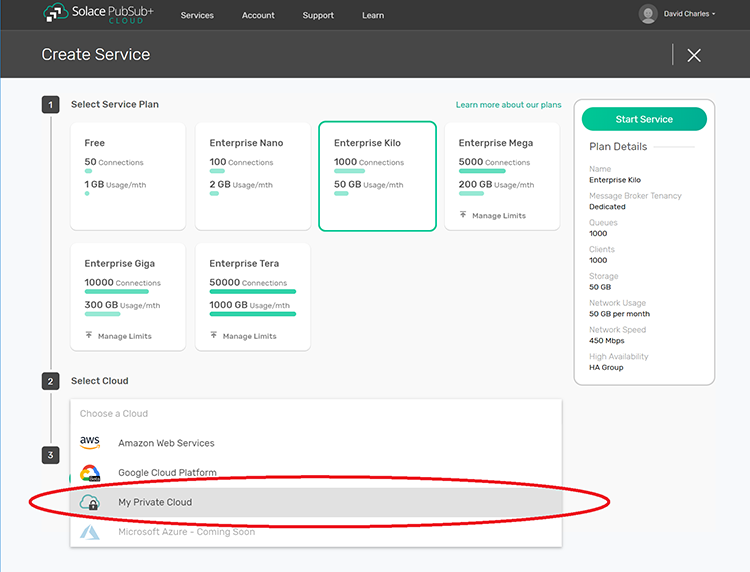 Improved TLS Certificate Management
You can now control authentication settings and certificate authority configurations for your messaging services on your own. This feature is accessed by selecting the Management menu from the Console, then selecting the Authentication button.
System Status Monitoring
If you want to keep track of any upcoming maintenance, check on the status of any components of our system, or view the history of any incidents, PubSub+ Cloud system status is now available at https://status.solace.cloud.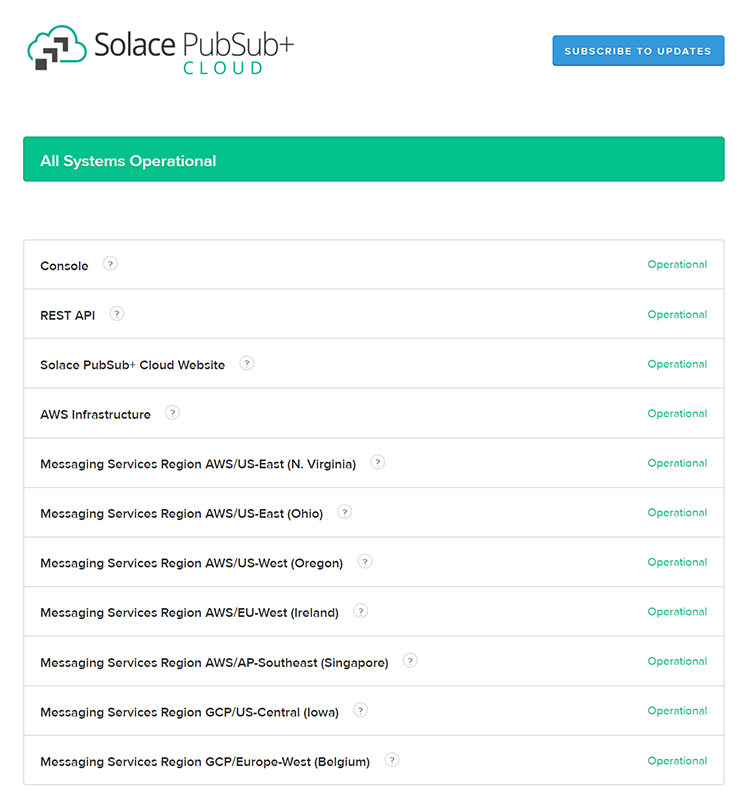 The same information is also available within the Support tab.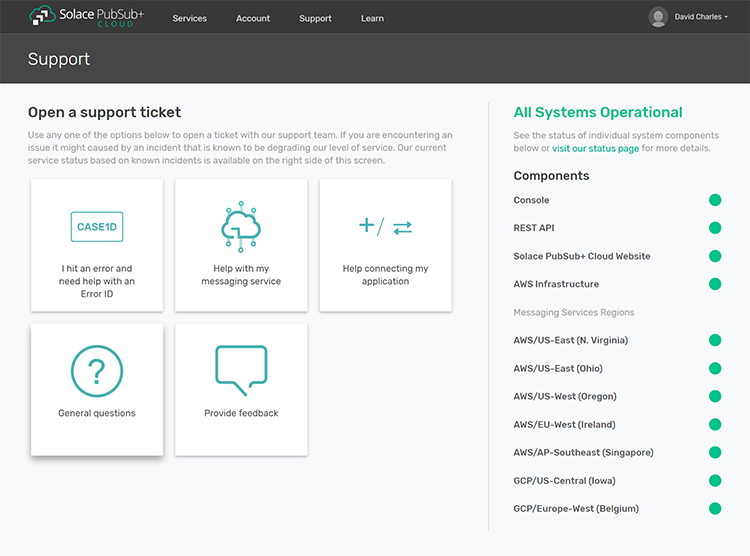 I hope you like these changes, stay tuned for more improvements coming soon!