The ability to use credit cards, enhanced account details, ability to upgrade Kilo Plans in Google Cloud Platform, and more.
We're continuing to add new features and capabilities to PubSub+ Cloud. Here's a quick overview of what's new in October:
Credit Card Charging
Upgrades for GCP Kilo Plan
Improved UX for understanding your account
Let's take a closer look at each.
Credit Card Charging
You can now use a credit card to purchase PubSub+ Cloud on-demand plans. This will provide your organization with another way to access our on-demand plans. To add credit card billing to your account, simply go to the Billing section within the new Account tab (more on this below) in the Console, and request access.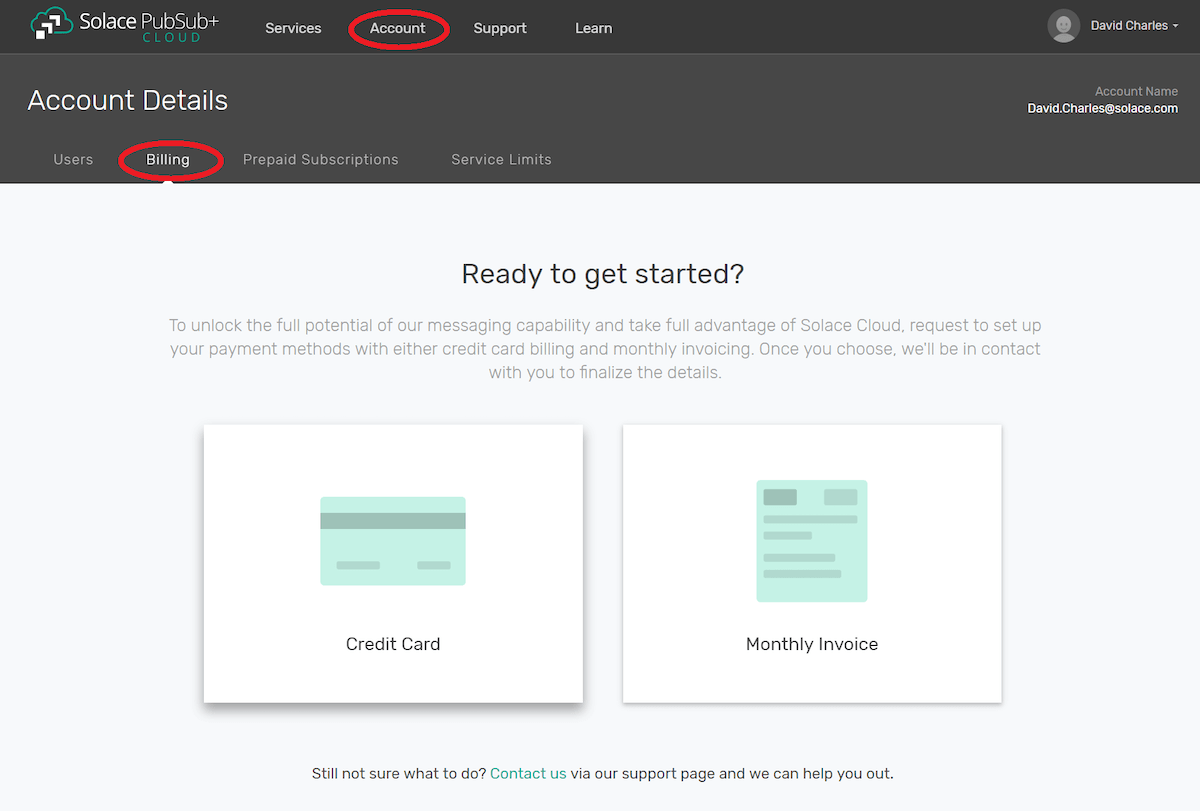 Once credit card access is enabled on your account, fill in your details and you'll be all set.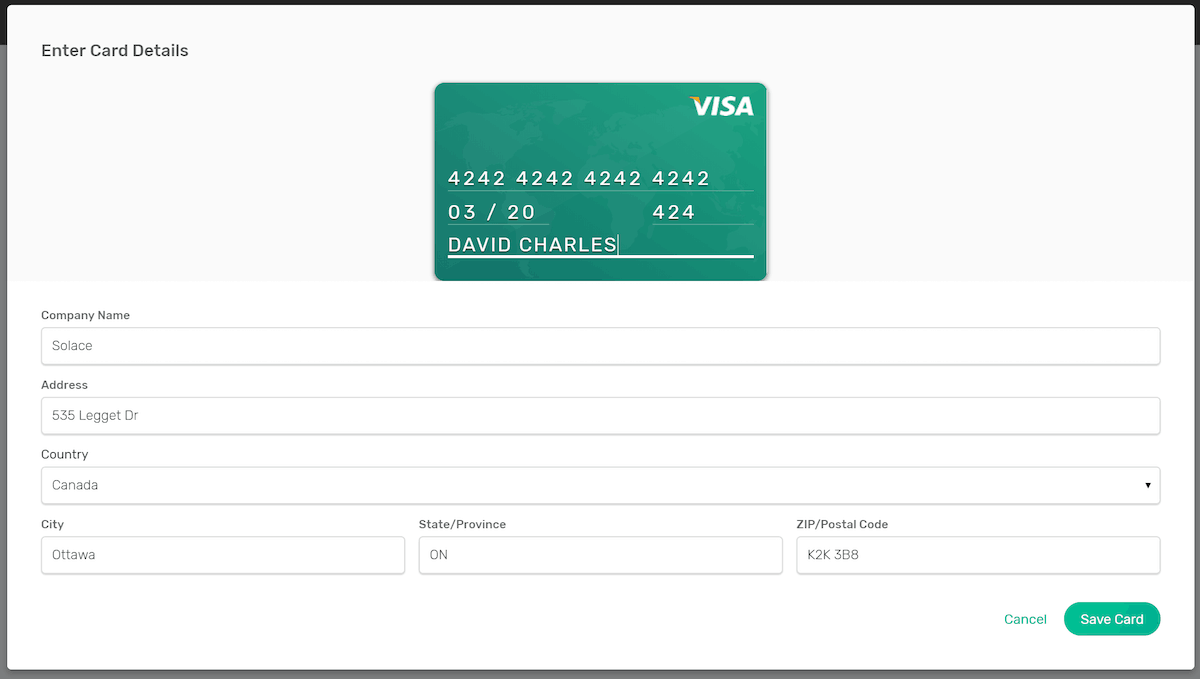 Upgrades for GCP Kilo Plan
The Kilo Plan for Google Cloud Platform (GCP) is improved and now supports upgrades. GCP services are still in Beta, but support for upgrades takes us one step closer to general availability, which is scheduled for early 2019.
Users with access to Enterprise Kilo plans who have joined the beta can spin up GCP Kilo service through the PubSub+ Cloud Console. If you'd like to try it, you can request beta access through the Support tab.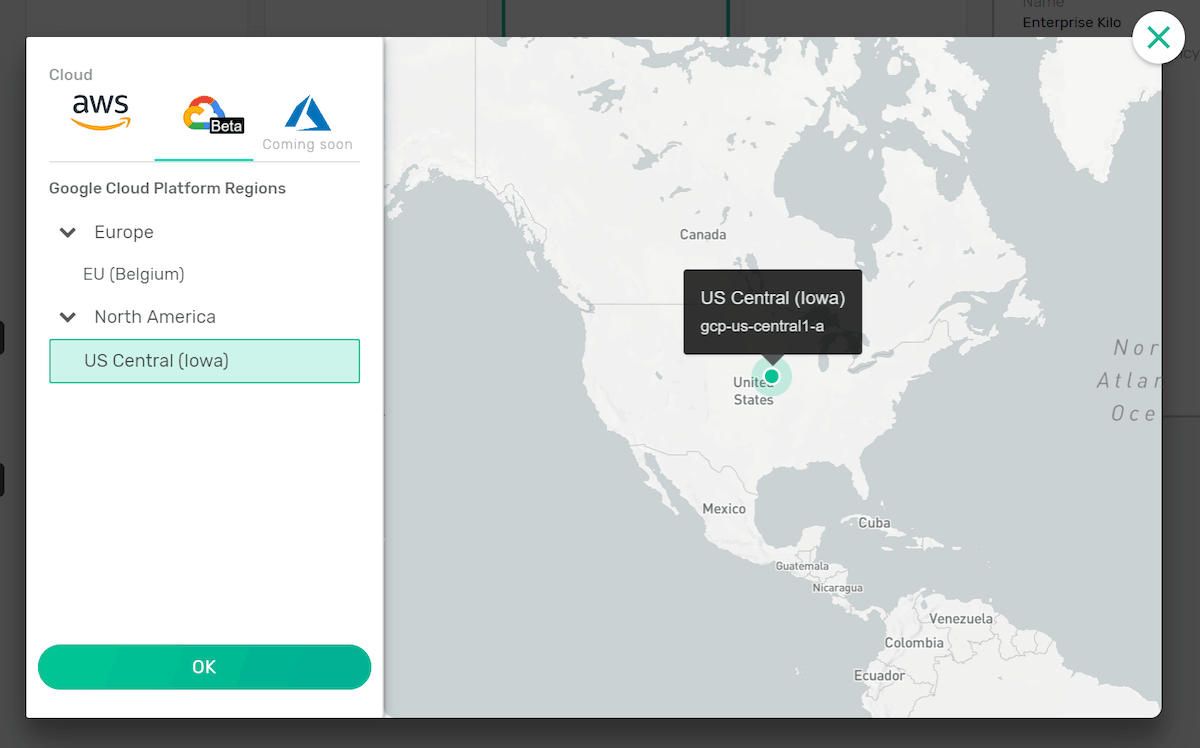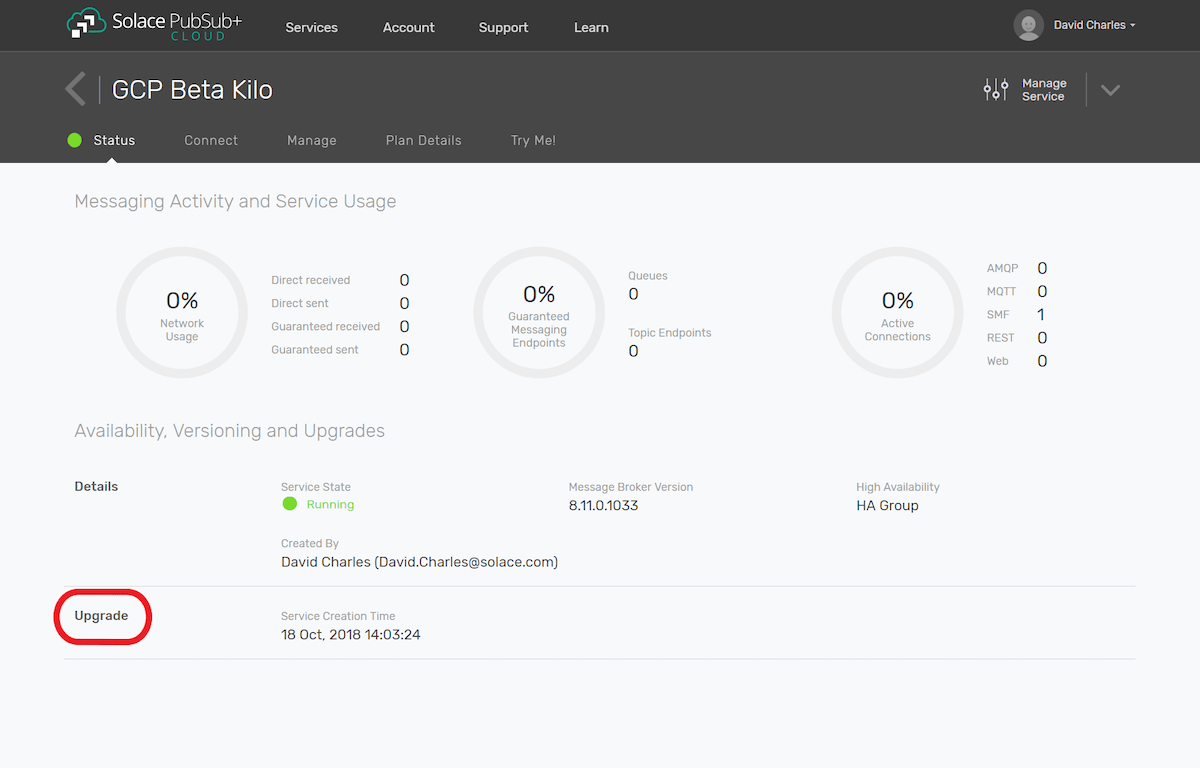 Improved UX for understanding your account
There is a new "Account" section within the console that will give you a lot more details about your PubSub+ Cloud account.

The Account section is broken down into tabs, including:
Users, which shows all the users in the account, their roles (Admin, Billing Admin, User), and how many services they have running.
Billing, which displays current balances and outstanding invoices.
Prepaid Subscriptions, which shows how many subscriptions are available for each type of plan, and how many are in use for the entire account.
Service Limits, which shows how many messaging services of each plan type can be started in the account.
In addition, Message Service filtering functionality has been built into the Services section, which allows you to sort the messaging services you have running in your account according to various parameters.

I hope you like these changes. Stay tuned for more improvements coming soon!