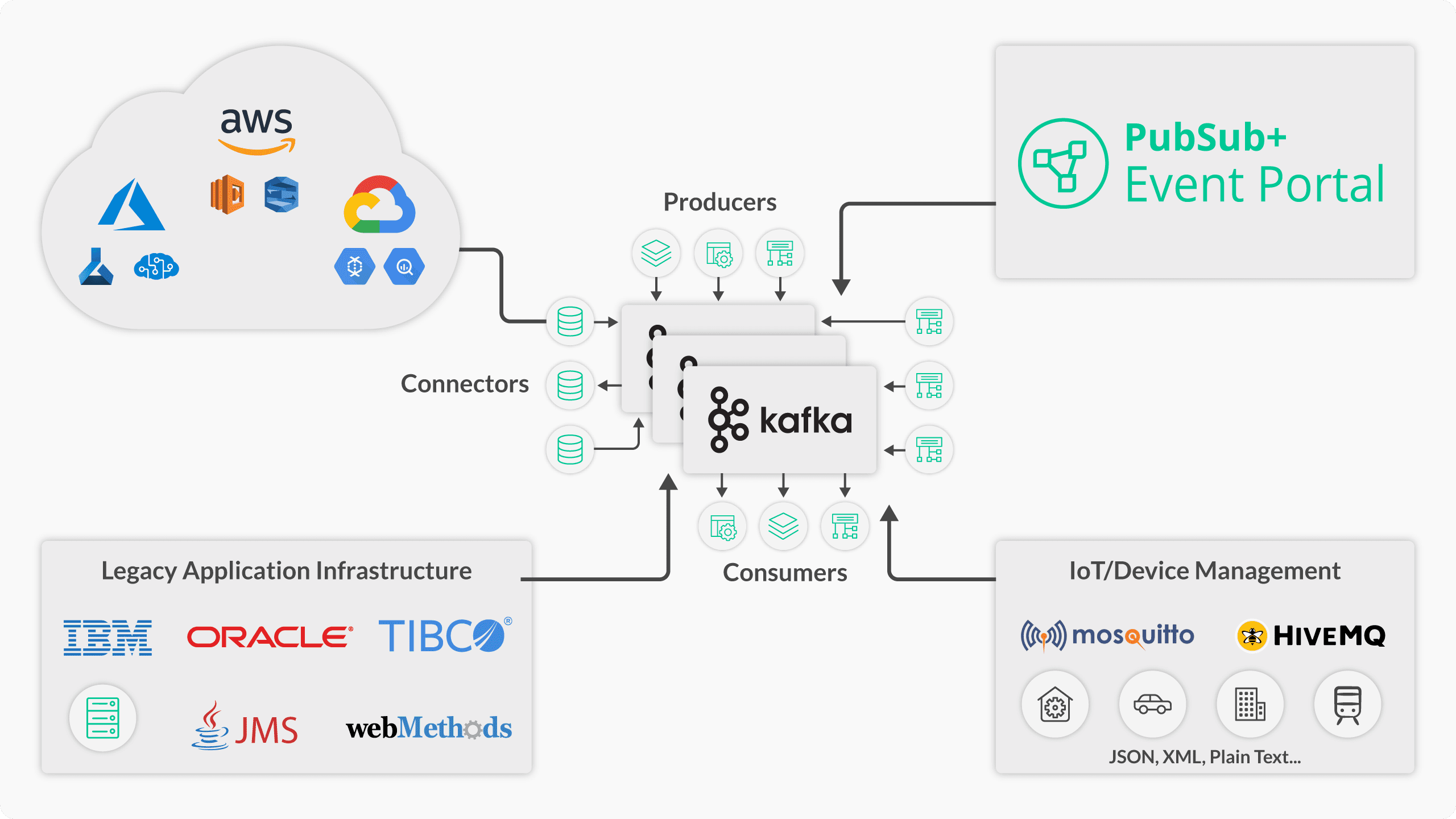 You may be thinking, "Event Portal sounds great, but we use Kafka brokers, not Solace".
Well, we've got good news! PubSub+ Event Portal has a flexible discovery agent, and you don't need Solace event brokers to use it, it can discover your Kafka streams.
With any large enterprise, there's more at play than just Kafka native applications. You've got cloud providers, legacy systems, and IoT devices that have event streams that need to be managed. PubSub+ Event Portal for Kafka can manage these heterogeneous event streams and make it easy for your enterprise to discover, visualize, catalog, and share your Apache Kafka event streams, including those from Confluent and Amazon MSK.