Before the coronavirus pandemic, there was an increasing demand for air travel — from passenger travel to freight transportation. Now, it's anyone's guess as to how airlines are going to survive the massive disruption of the industry, from worldwide travel bans to peoples' perception of the safety of air travel. No matter how this situation plays out, however, one thing is for certain: the lowest price simply won't win anymore. Customer experience and operational efficiency were key differentiators in the airline industry before the coronavirus changed everything — we've seen this firsthand with our own airline customers — and they'll be doubly important after the dust has settled. Customer experience will also now be tied to (and measured by) effective communication as a means of public safety and security.
Predicting the Business Value of Better Airline Customer Experience
A Walker study predicts that customer experience will overtake price and product as the key brand differentiator by the end of 2020. Companies that earn $1 billion annually can expect to earn an average of an additional $700 million within three years of investing in customer experience, according to a study from The Temkin Group.
Better customer experience through improving airline operational efficiency results in cost savings, too. A recent Forrester report found that Delta saved $80M by improving the quality of their customer experience. The airline raised its Net Promoter Score by 114% domestically and 56% internationally as they completed 99.43% of their flights and reduced the mishandled baggage rate by 27%.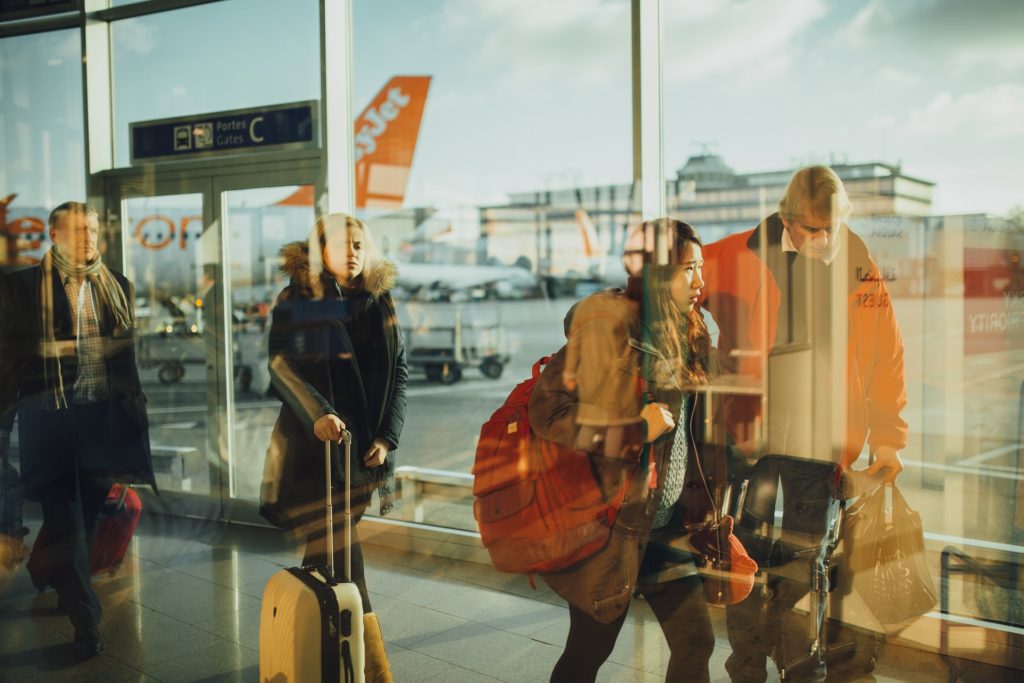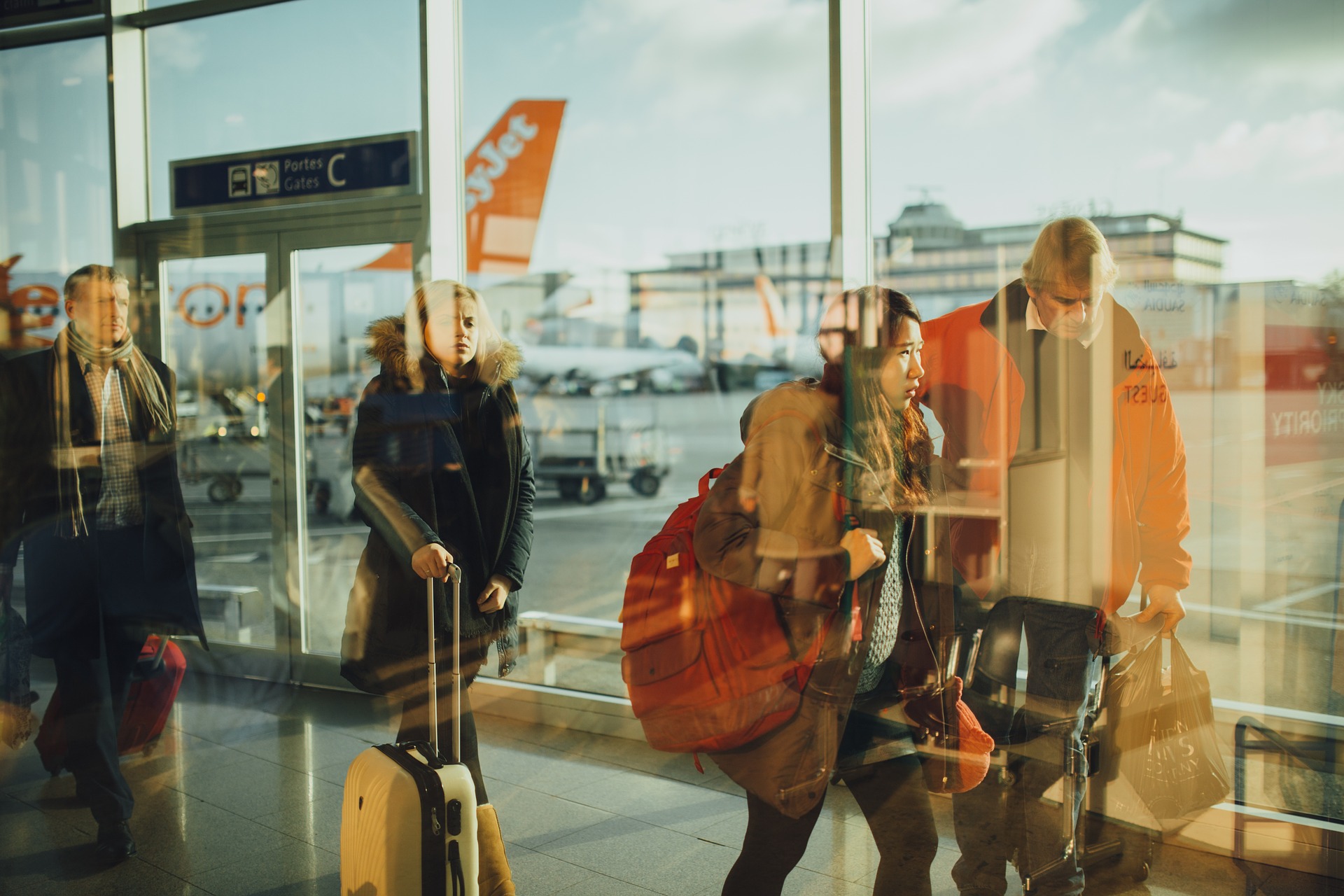 Underlying these successes is a system for getting the right information to the right place at the right time so it can be used to better serve customers — and more airlines are using an event mesh to enable this.
Using an Event Mesh to Improve Airline Operational Efficiency and Customer Experience
More so than in most industries, the value of an event diminishes over time for airlines. Take, for example, the event of "flight landed." The longer an airline's operational systems take to receive that data and act on it, the less effective the action is. Text messaging customers to let them know they can collect their belongings at baggage claim number six matters more when customers are disembarking the plane than when they've already been standing in the baggage claim area watching monitors for 30 minutes.
An "event" in the case of an airline can be any number of things, and they are often the product of disconnected applications running in different environments. With an event mesh, an airline can dynamically stream an event in real time to multiple systems in different locations, then filter the stream so each system only receives the most useful data. This enables airlines to improve operational responsiveness and dramatically improve customer satisfaction.

Read on to learn how two major airlines have done this with an event mesh using Solace PubSub+.
Unlocking the Value of Data to Predict Customer Needs
One of our most successful domestic airline clients is using an event mesh to proactively analyze its customer data to detect anomalies in real time, predict customer choices, and make ground operations more efficient and cost-effective.
With access to historically inaccessible real-time data and events – and integrations across on-premises, public cloud, private cloud, and hybrid cloud locations – the airline's operations now move at lightning speed. They can make faster, more accurate business decisions that directly impact the customer experience. And with new data sources including IoT sensors, they can correlate more data for better irregular operations identification, root cause analysis, and operational performance.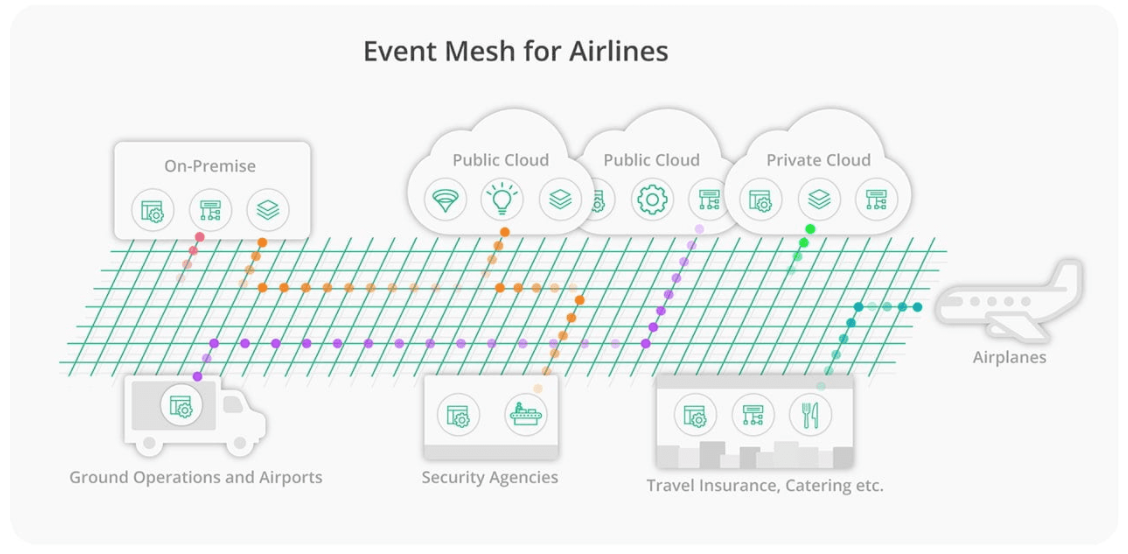 By creating a network of PubSub+ event brokers, our airline client is now able to anticipate their customers' needs faster and with more accuracy. They have also improved their communications in the case of flight delays, cancellations, baggage handling hiccups, and more.
Making Air Travel Personal Again — and Getting Products to Market Faster for Customers and Partners
For another airline client, an international carrier, the challenges they faced were in creating a differentiated customer experience and maximizing operational efficiency. Getting historical and real-time data to relevant applications was critical to overcoming these challenges.
Their goal was to distribute events — such as new bookings, booking amendments, meal changes, seat change, gate changes and boarding started — from their core booking and operations system to other key systems as the events occurred. For this airline, connecting disparate pieces of technology on a standard system to make events accessible to internal users was critical to their business. They were able to achieve this with an event mesh using PubSub+.
Internally, the airline is now experiencing higher operational efficiency and faster time to market for new services. In addition, they now claim to have around 400 million customer action possibilities ranked by their personalization engine, which can predict their frequent flyers' next holiday destination. This insight improves the airline's operational planning capabilities and helps them anticipate customer needs. This allows them to be proactive and, in the end, provide a better service to their loyal customers.
What really stands out for them, though, is how the event mesh enables external partners. The airline can now analyze customer spending patterns to build real-time offers for partner services like flight insurance providers, ride sharing companies, travel agents, co-branded credit cards, and even retail partners.
Airline Customer Experience Opportunities: A New Generation
Poor customer experience comes with obvious risk — customer attrition and long-term brand damage from negative reviews, to name a couple.
As younger generations become active consumers, though, they are impacting industries in new ways — and airlines are starting to feel this. A new study from Qualtrics shows that airlines frequently under-perform in the customer experience arena when it comes to younger customers, and that 18- to 24-year-olds trust the airline industry less than they trust other industries.
Younger generations expect different things than older generations do, but that doesn't necessarily make them harder to please. Simply improving the mobile experience can go a long way.
Delta, for one, is taking note. While they're ranked highly on the American Customer Satisfaction Index, they're working on improving their mobile app by allowing members to use miles to upgrade through the app. These small, data-driven improvements to customer experience go a long way to differentiating an airline in a crowded marketplace.
Core Competencies That Enable Airlines to Compete Today
Low fares aren't enough to keep an airline in the race today, but there are core competencies that can propel them forward, and each one can be made possible with an event mesh.
Respond rapidly: To respond quickly to events and insights, data must travel in the right form, to the right systems, and in real time. From notifying passengers of a flight delay to locating lost luggage, speed is the difference between a positive airline customer experience and a negative one.
Circulate insights: No matter how advanced an airline's automated systems might be, the customer experience is ultimately in the hands of airline employees. Those employees need all the right information to help their customers. Winning companies propagate insights in real time to the people who need them.
Make learning a priority: Airlines that use their collected and analyzed data to continuously gain better understanding of their customers are best equipped to continuously enhance the customer experience and improve airline operational efficiency.
Grow loyalty: Loyalty program members drive a relatively high percentage of revenue for most airlines. But airlines only accrue revenue from frequent flyer miles when they're redeemed or expire unused. So companies that use customer insight to engage their customers through continuously improved airline loyalty programs stay ahead of the pack when it comes to customer experience and their financial position.
Use technology to cut costs without sacrificing customer experience: Leading airlines leverage data to reduce costs while actually improving customer experience. While chatbots are the classic example, more new technologies are emerging that use customer data to improve operational efficiency. Examples include facial recognition to authenticate boarding passengers, and digital ordering services to plan food inventory more effectively and reduce food waste.
The event mesh – or network of event brokers – is designed to move events across the distributed enterprise.
The Power of a Positive Experience
At the core of the competencies described above is delivering data in real time. In an industry founded on getting passengers and their luggage from point A to point B as quickly and efficiently as possible, delivering data in batches or bursts keeps the value of that data siloed and virtually unusable.
With an event mesh, once-static data moves across the entire ecosystem, giving the airline real-time access to key business events. It enables improved airline loyalty programs by making customer data instantly actionable. It makes in-the-moment personalization possible in order to delight customers by anticipating their needs. It empowers every airline employee to deliver the best possible customer service. And it turns operational efficiency into a brand standard.
Conclusion
Enabling a better airline customer experience and improving operational efficiency with real-time insight starts with an event mesh — and some airlines are already reaping great rewards. They're tying together modern technology from cloud service providers while also leveraging data they have collected in data centers over time.
An event mesh puts this data in motion and integrates existing systems for more sophisticated workflows and processes.