Sometimes when I come home, I find my wife watching the weather channel. "We live in California." I point out, "The weather is the same every day. Why are you watching the weather channel?" Of course I am (mostly) kidding. For centuries the weather has been a central connection to the planet and a daily experience we share with each other. A moment-by-moment reminder that we live as part of a complex ecosystem that is at times the source of great pleasure and at other times of great destruction.
Meanwhile, I am a bit of a geek about space. Early in my career, I heard Gene Kranz tell the story of the ground team in Houston bringing Apollo 13 back to earth using slide rules and impromptu calculations done in real time on paper. With pencils. Amazing. I'm equally inspired by Elon Musk's SpaceX, Jeff Bezos' Blue Origin and Richard Branson's Virgin Galactic as they bring space within reach, probably within our lifetime.
So it is with great delight that my wife and I BOTH have something exciting to talk about over dinner tonight: NASA and NOAA coming together to launch the GOES-R satellite into geostationary orbit. Liftoff occurred at 5:40 PM ET, and the process will be unfolding over the next 24 hours. All the delicate timing that made Apollo and Space Shuttle launches fascinating, and the promise of unprecedented new weather insights make this one of the most exciting space and weather related events in years.
Here are a couple of videos that explain what GOES-R (soon to be known as GOES-16) is all about. First for the weather junkies, this video explains what GOES-R brings to the table for weather forecasters with some details of the new hardware being deployed:

Next for the launch nerds like me, describing how the new satellite will get into its very specific orbit: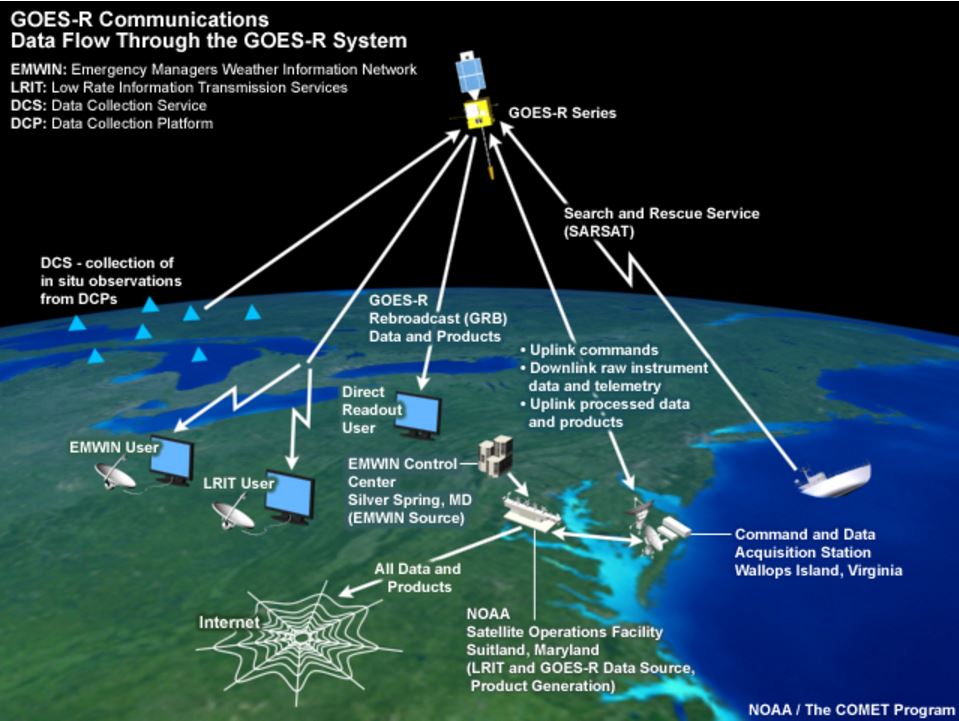 I first learned about GOES-R in 2012 when my company Solace was awarded a contract to supply a high-scale, highly reliable publish-subscribe messaging backbone for the ground communications for distributing GOES-16 weather data to its many recipients. You can read about that here: Ground control to major storm. It seems hard to believe it's been 4 years already, but here we are. It's an incredibly exciting day for NOAA, NASA, the primary contractor Harris and by extension for Solace as GOES-16 will begin delivering the first major enhancement to weather data collection since the original GOES satellite was launched 41 years ago in October 1975.
I predict we will be watching a LOT more weather channel at our house!