Over 100 Solace customers and partners came together on September 11 at the Singapore Cricket Club to learn about our new product advances and to discover how fellow customers are implementing our advanced event broker technologies.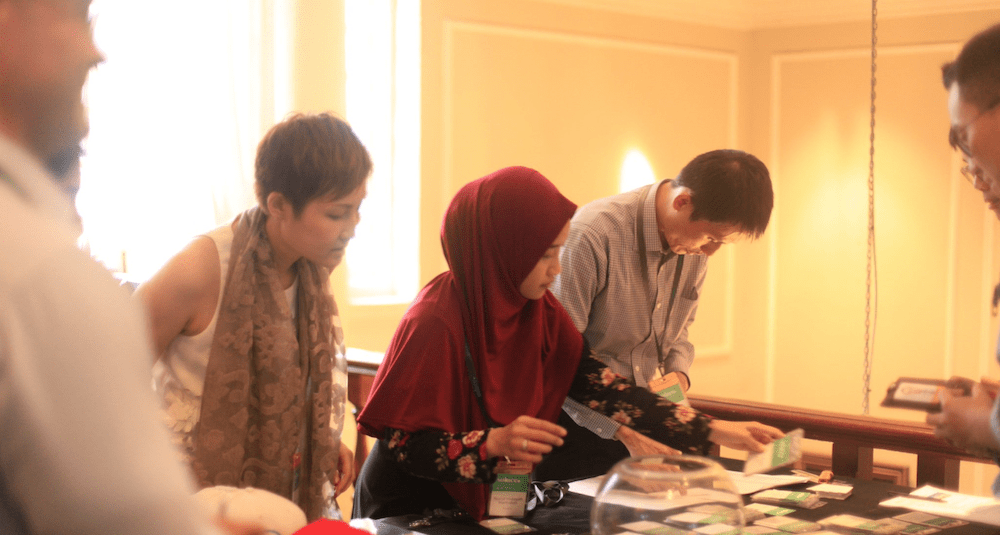 We had the honor of inviting two guest speakers—Jing Li, an enterprise architect at WeBank, and Pierre-Olivier Blu-Mocaer, the director of technology at Deutsche Bank.
Li delivered the first session on why and how WeBank, China's first private commercial bank, uses Solace in its infrastructure to both meet their diverse data distribution needs and to provide the best real-time customer service.
Next, Blu-Mocaer shared insightful details about how his team at Deutsche Bank is using Solace as part of their cloud-native infrastructure for capital markets.
Both talks generated a lot of interest among our users and opened up a variety of new conversations.
Next up, and highlighting our big partnership news earlier this year with Dell Boomi, Amit Dhamane, Dell Boomi's senior systems engineer, shared how the joint solution helps enterprises deliver a truly event-driven Integration Platform as a Service (iPaaS) for hybrid and multi-cloud.
Dhamane also talked about how this leads to cost reduction and reduced delays as enterprises build out their event-driven architecture.
Here is Dhamane's presentation deck:
Last but not least,
Sumeet Puri
, our head of systems engineering, delivered a compelling presentation on the evolution of the event-driven paradigm. He took us through a brief and practical history of service-oriented architectures to using Solace's advanced event broker technology to build the event mesh of the future.
Here is Puri's presentation deck:
Puri also shared with our customers how the event-driven data flows enabled by Solace create the kind of responsive customer experience that leverage the "Waiter Pattern." In highlighting case studies in digital insurance, QR code payments and IOT, he covered everything from AI and machine learning to event sourcing and event governance.
Before we wrapped up, we asked attendees to participate in a fun demonstration of our API centric capabilities — a simple connected dragon boat race in which each of them clicked on a link to join the race. The dragon boat team with the fastest click won the race, and a few folks won some exciting prizes, including complimentary tickets to an upcoming Formula 1 race.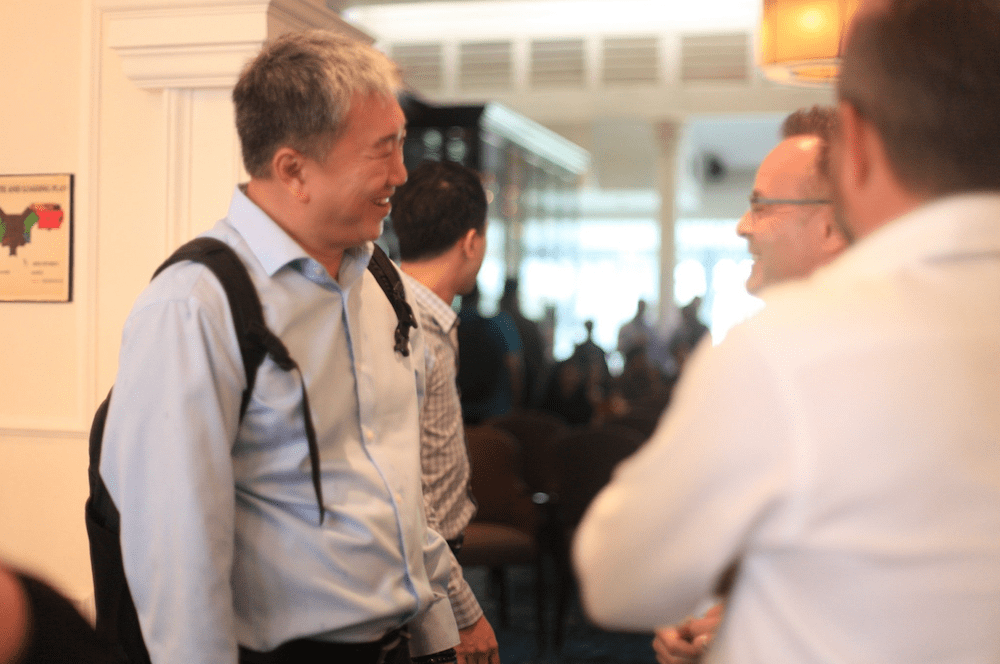 After the presentations and a demo, a cocktail session gave attendees the opportunity to absorb what they learned and open up fascinating discussions about their hybrid cloud architectures, IoT implementation and the hot topic of FinTech.
The event, as we hoped it would, allowed attendees to connect, teach other, and walk away with new ideas for how they can improve their existing architectures.
We're excited for our next User Group! Want to stay in the loop with all things Solace and know about our upcoming User Groups? Subscribe to our newsletter.