Editor's Note: The VMR (Virtual Message Router) is now Solace PubSub+.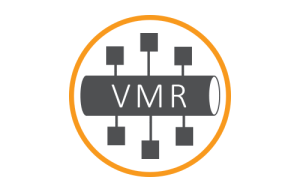 As part of SolOS release 7.1.1, we are excited to announce the general availability of our Virtual Message Router (VMR) Enterprise Edition, and an important update to the evaluation edition developers can use to check out the VMR for themselves.
New Enterprise Edition
The VMR Enterprise Edition is a virtual machine version of our technology that lets companies deploy state-of-the-art message routing and persistence functionality into not just corporate datacenters but public and private clouds, field offices and Internet of Things environments. This new edition replaces the VMR Developer Edition and adds support for a number of important features:
Guaranteed messaging persistence
VPN bridging
Multi-node routing
Replication and config-sync
TLS
If you'd like to purchase the VMR Enterprise Edition, please talk to your account exec or contact us.
Upgraded Evaluation Edition
If you're a developer who'd like to take the upgraded VMR for a spin, we have good news! The VMR Evaluation Edition, available for free download at https://solace.com/downloads, has been updated to the same GA 7.1.1.300 release of the SolOS operating system that defines and controls the behavior of the VMR Enterprise Edition. That means the VMR Evaluation Edition  offers exactly the same features, functionality and performance so it's an ideal platform for early evaluation and adoption of the VMR Enterprise Edition.