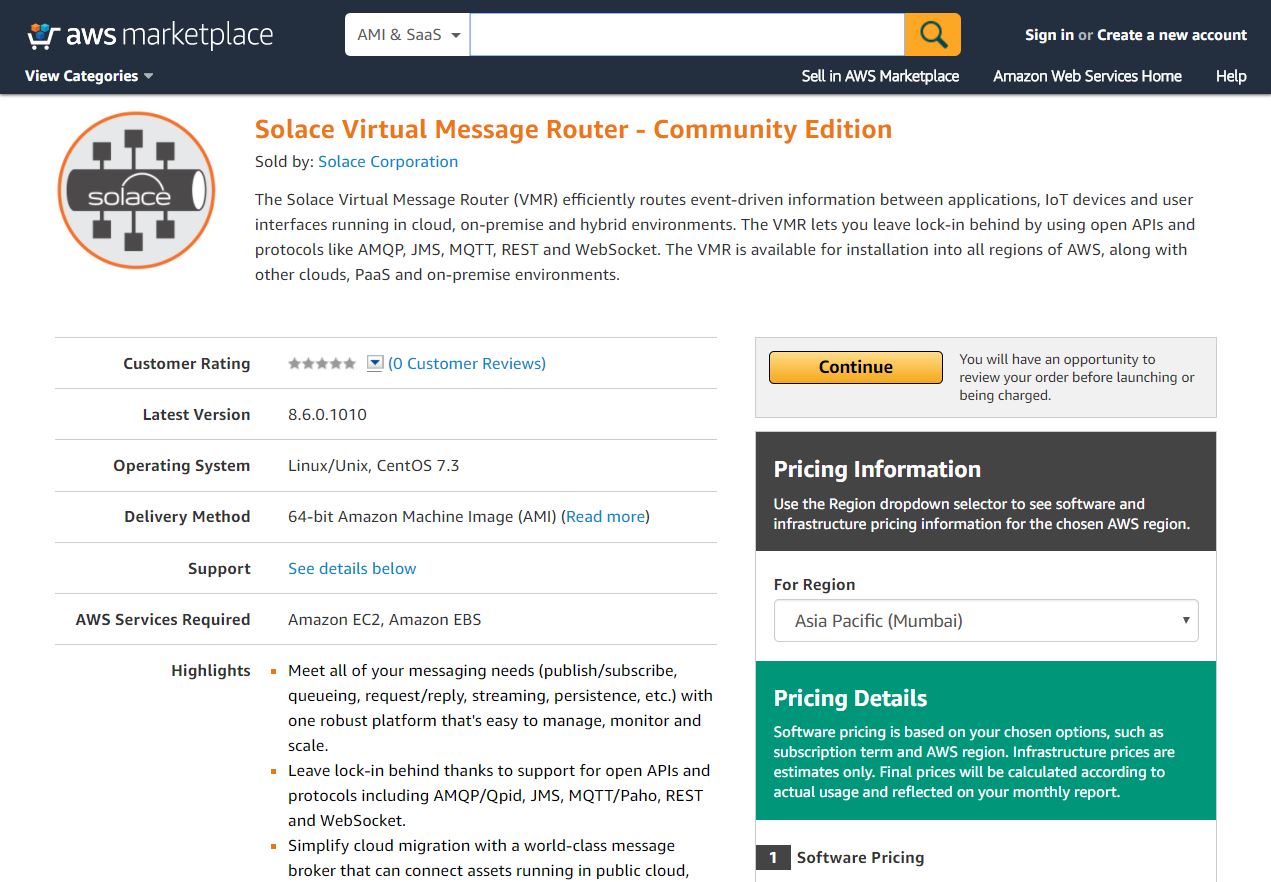 Editor's note: We've renamed our product suite. The VMR is now referred to as Solace PubSub+. See our products page for more information.
***
The Solace Virtual Message Router Community Edition is now available for free in the AWS Marketplace as a 1-Click Launch. The Solace Virtual Message Router lets you move data between applications, user interfaces and IoT devices using all kinds of message exchange patterns, qualities of service and APIs/protocols.
The VMR Community Edition is a fully functional version of the VMR supporting the same performance and messaging capabilities as the VMR Enterprise Edition, including support for open APIs and standard protocols including AMQP, JMS, MQTT, REST and WebSocket.  The VMR Community Edition provides an excellent platform for evaluation, development and test purposes, and you can even run it as a production system if you don't require built-in high availability and disaster recovery functionality.
The AWS Marketplaces lets you start up a pre-configured VMR with a single click so you can set up a robust messaging fabric for your applications in just minutes.  Click here to get started.
If you need to spin up a VMR in AWS but have different requirements, an AWS Quick Start is also available. It uses AWS CloudFormation to automatically deploy a Solace VMR into the AWS Cloud in about 20 minutes, into a configuration of your choice, e.g. standalone or in high-availability (HA) redundancy groups for fault tolerance. Learn more about the AWS QuickStart here.